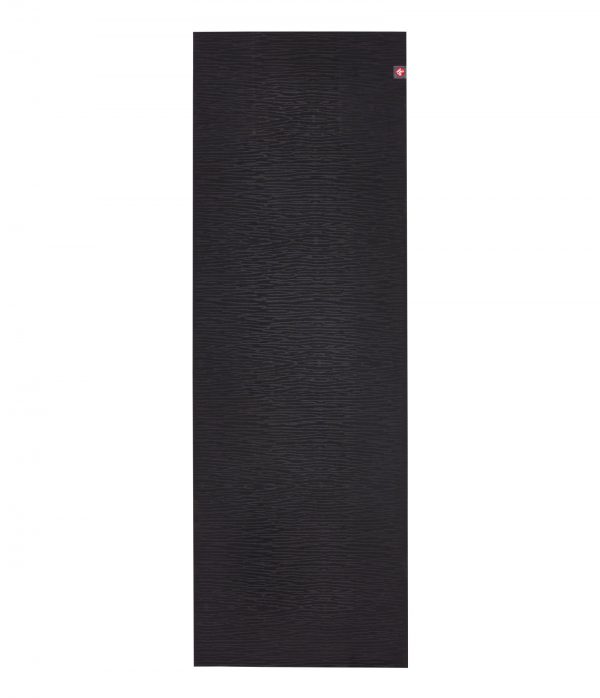 eKO® Lite Yoga Mat
€80
Naturally grippy, eco-friendly and biodegradable. This non-Amazon harvested tree rubber mat firmly supports both your practice and our planet.
In stock
The marbled and striped colors are hand-processed and have unique patterns. We can't guarantee the mat will match the image exactly.

99% Latex-free. Not recommended for those with Latex sensitivities.

Crafted in Taiwan from natural tree rubber.
Standard: 2.3kg; 180cm x 61cm; 4mm thick
Developed by yoga teachers over 4 years
Most durable natural rubber yoga mat on the market
Made with a unique closed-cell top surface which prevents moisture from entering the mat, keeping it clean and in good condition longer than other natural rubber mats
Catch-Grip technology provides the perfect balance of grip and drag which allows you to flow effortlessly between poses
Made from biodegradable, non-Amazon harvested, natural tree rubber with non-toxic foaming agents and non-AZO dyes
Due to their biodegradable nature, the eKO® Series is not recommended for a daily vigorous practice
Usage of the eKO® Series in a hot environment requires regular care to maintain the performance of the rubber
99% Latex-free. Not recommended for those with Latex sensitivities
No PVC
No harmful plasticizers
For daily refresh:
Keep your GRP® mat smelling fresh and clean by wiping it down after every practice with Manduka's mat wash & refresh. Use a clean cloth to wipe the mat dry before rolling or using.
The eKO® Series is a natural yoga mat made from sustainably harvested tree rubber. Unlike other rubber mats available today, the foaming agents used to create the eKO® are non-toxic. What this means is that no toxic chemicals have gone into the manufacturing process to soften the rubber.

eKO® Series mats are the most durable natural rubber mats on the market, which means the mat will last longer before you have to replace it, therefore creating less waste.

Crafted in Taiwan.